Propulsion Packages
Propellers, shaftlines, gear boxes and remote control systems as well as tunnel thrusters in one single delivery from Zamech has for years proven to be profitable in both practical and economical terms.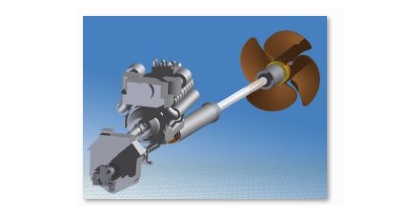 An integrated propulsion package designed and supplied by Zamech enables a shipyard to concentrate on its core competences and allow a specialist supplier to take responsibility for designing, delivering and commissioning an optimized propulsion system.


Zamech develops and delivers propulsion systems to a wide range of ship types and sizes. In order to solve the different working conditions we deliver tailor-made flexible solutions to execute all tasks efficiently. The total operating system is optimised to the ship's actual service profile.